La Jolla real estate offers exquisite homes in many areas and on many streets, but there are definitely certain streets whose very names impress. Mention the oceanfront Camino de la Costa, Spindrift Drive, El Paseo Grande, or La Jolla Farms Road to conjure images of opulence, privilege, and magnificent surf, ocean, sunset and wildlife views.
La Jolla's "Street of Dreams," Camino de la Costa, is located seaside in the Lower Hermosa neighborhood, north of Bird Rock and at the south end of WindanSea Beach. Oceanfront homes on Camino de la Costa are among the most prized in La Jolla, with prices having reached well over $20 million, (still a bargain when compared to Los Angeles County or the Bay Area!) Across the street, the location and homes are still dreamy, with this fantastic listing currently offered at $5,898,000.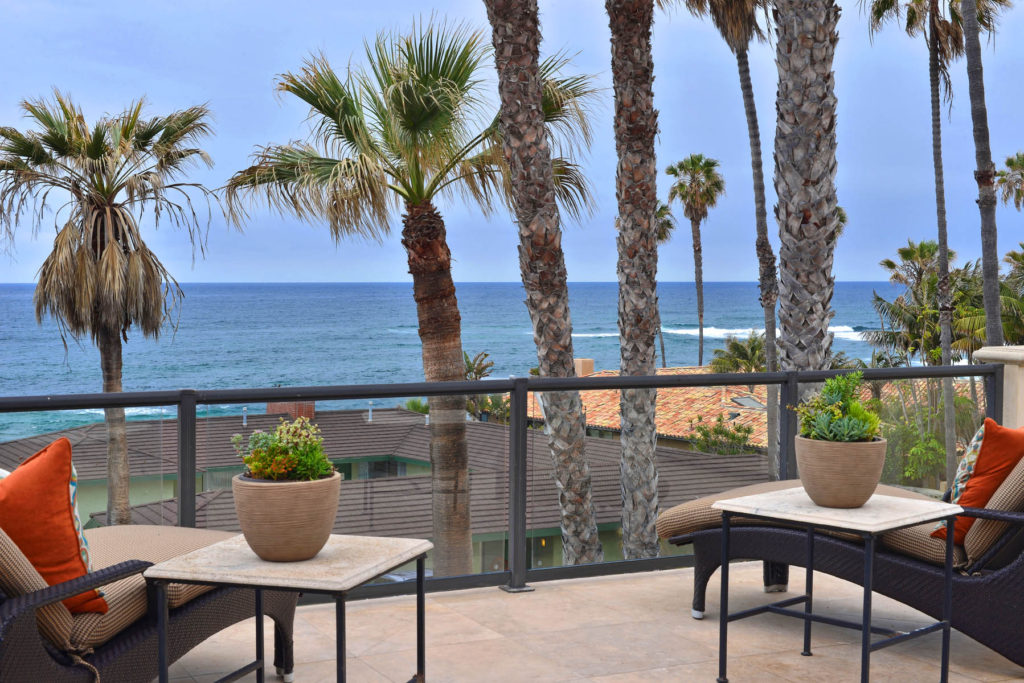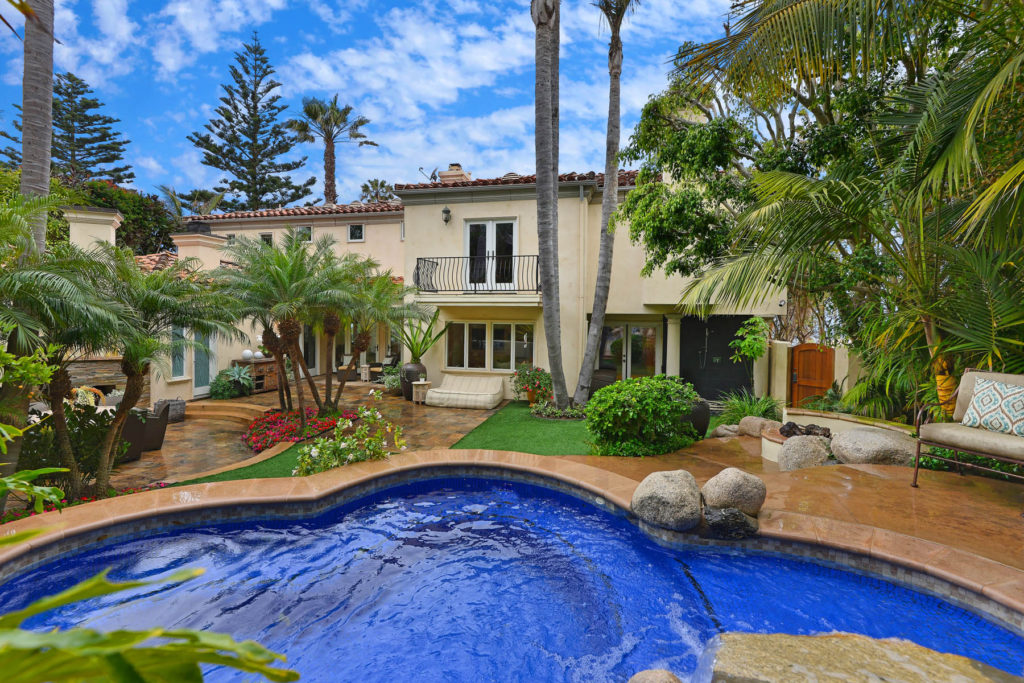 Further North in La Jolla Shores, a few classic older residences on Spindrift Drive seems to hang directly over and above the waves at the south end of La Jolla Shores Beach, giving residents a unique view directly into the marine environment and its wildlife. Others are stately and highly embellished, but none so extremely as Villa Pelagia, a p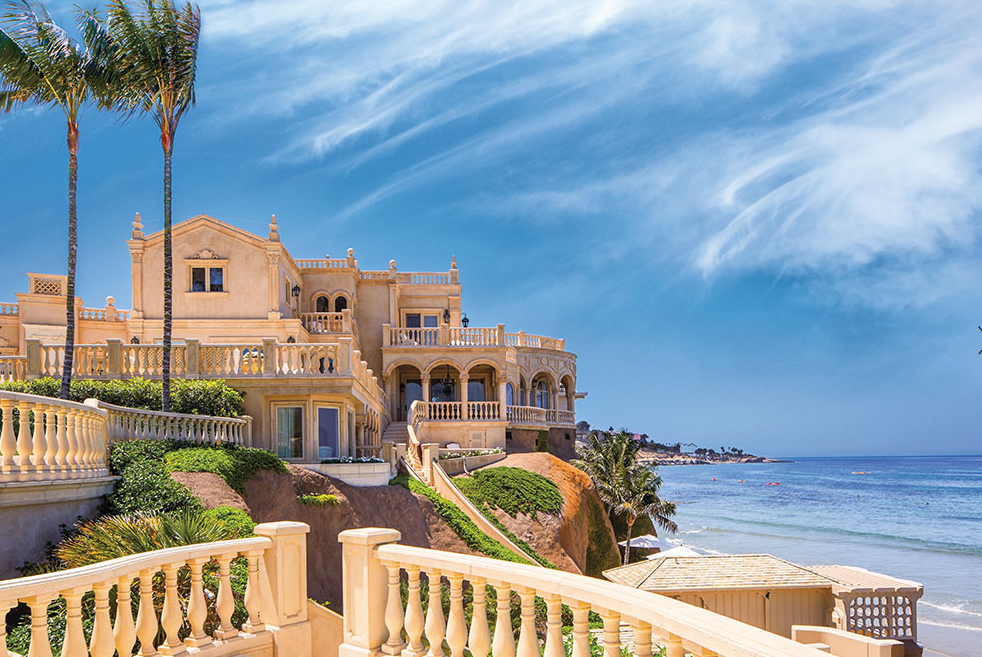 alatial renovated landmark designed for its Texan owners to enjoy the ambience of "Hotel Du Cap," (while reminding many beachgoers more of a grand sand castle.) The home was formerly owned by the Fowler family, owners of "Southern Comfort," and hosted several Hollywood stars of the 40's and 50's. Greg Noonan represented the Fowlers in the sale of this original house on Spindrift Drive when it boasted a boat house with pulley launch and a grotto carved from the cliffs for keeping the latest catch of lobsters and abalone fresh for the Fowlers' next dinner party.
Just north of Spindrift Drive on La Jolla Shores Beach is El Paseo Grande, offering the remainder of the very rare beachfront homes in La Jolla Shores. Varying from classic California ranches that have been renovated to magnificent contemporary manses, like our El Paseo Grande listing which measures approximately 9,000sf of ultr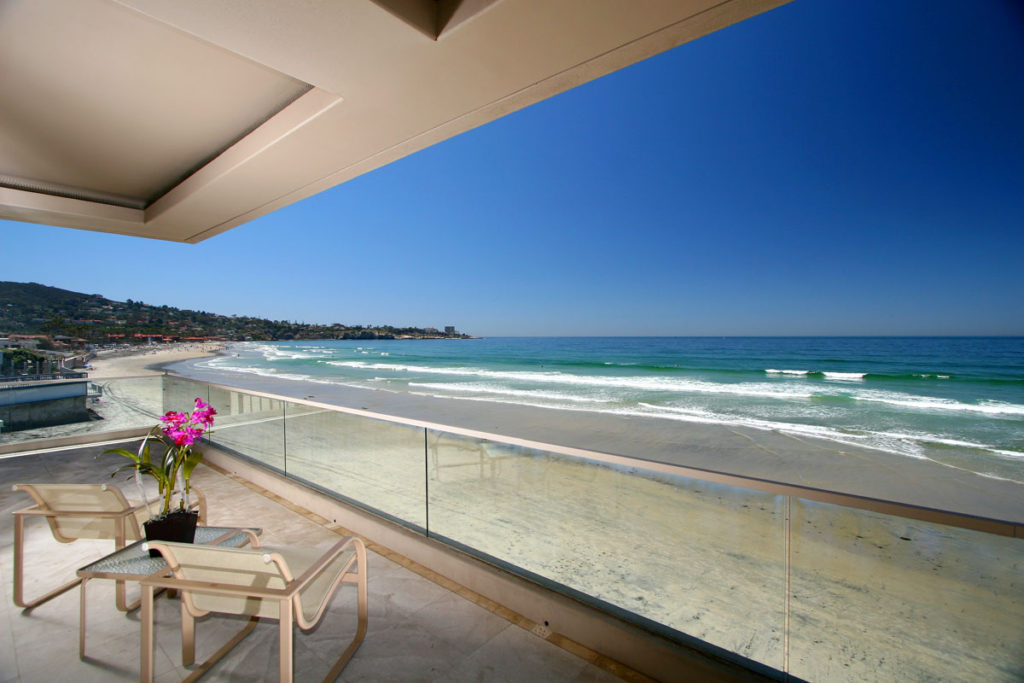 a-luxury living, this La Jolla real estate offers  very recreational and wildlife and people-watching opportunity directly on the sand in a convenient location near "The Village, " (La Jolla's "downtown,") La Jolla "Shores Village" shops and restaurants, and freeway access points.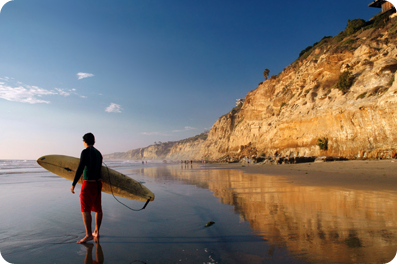 Also renowned for its lavish gated estates with major acreage is La Jolla Farms Road, located above surfers' favorite, Black's Beach— and none more opulent than Ron Burkle's residence, perhaps best known as Michael Jackson's hideout during one of the legal scandals during his life.
Owners of homes on La Jolla Farms Road enjoy exclusive ownership of a Black's Beach Gate Key, one of the most coveted and prized possessions of any local La Jollan. A Black's Key allows resident surfers and beachgoers to drive down to the beach in lieu of the treacherous, winding climb or long hike to the sand of Black's Beach.
Sought-after addresses off the coast usually offer spectacular views of the ocean, coastline, and/or sunsets from hillside sites. La Jolla real estate addresses offering ocean views on Soledad Mountain and above La Jolla Shores include  Inverness. Calle del Oro and Whalewatch Way, for example–among the most esteemed streets in La Jolla. But Country Club Drive, Fairway Road, and Ludington Lane, among others, offer prestige and sea viewing and tend to be priced accordingly.
No matter what your pleasure, whether ocean spray or panoramic coastal views, Greg Noonan can help you become more familiar with the local La Jolla real estate market with its distinct neighborhood ambience and values.
Call Greg anytime. 1-800-LA JOLLA. (525-6552)
Save
Save